Posted
8 months 1 week ago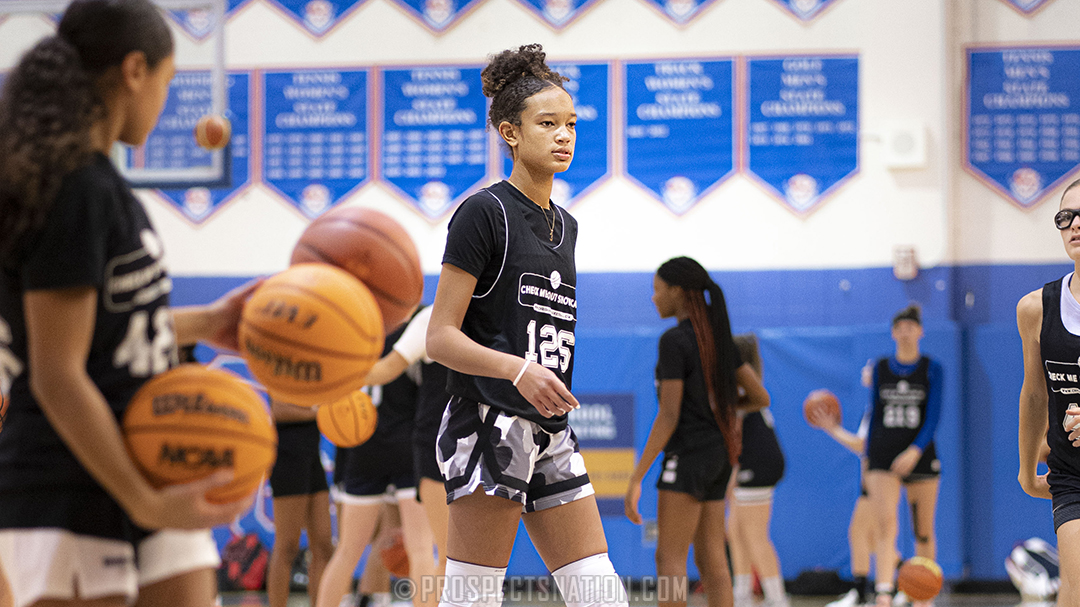 Bri Crittendon of Thornton, Colorado, competes at the 2022 CMO Showcase in the Denver area. *Photo by Sumeet Kumar.
The current freshman class is approaching its final month of high school basketball. And while scholastic basketball provides only a fraction of the competitive evaluation platform compared to the club side of the sport, it is a harbinger of things to come for the frosh class. For many of the kids in the 2026 class, it's the first time they've consistently played with and against players much older. The challenge of inexperience and the probable strength gap all come into play more so than any time outside the transition to college.
Riverdale Ridge is having a great season and 6-foot-2 freshman Brihanna Crittendon of Thornton, Colorado, is having a big season. She's averaging more than 30 points and just under 10 rebounds per game for one of Colorado's top teams.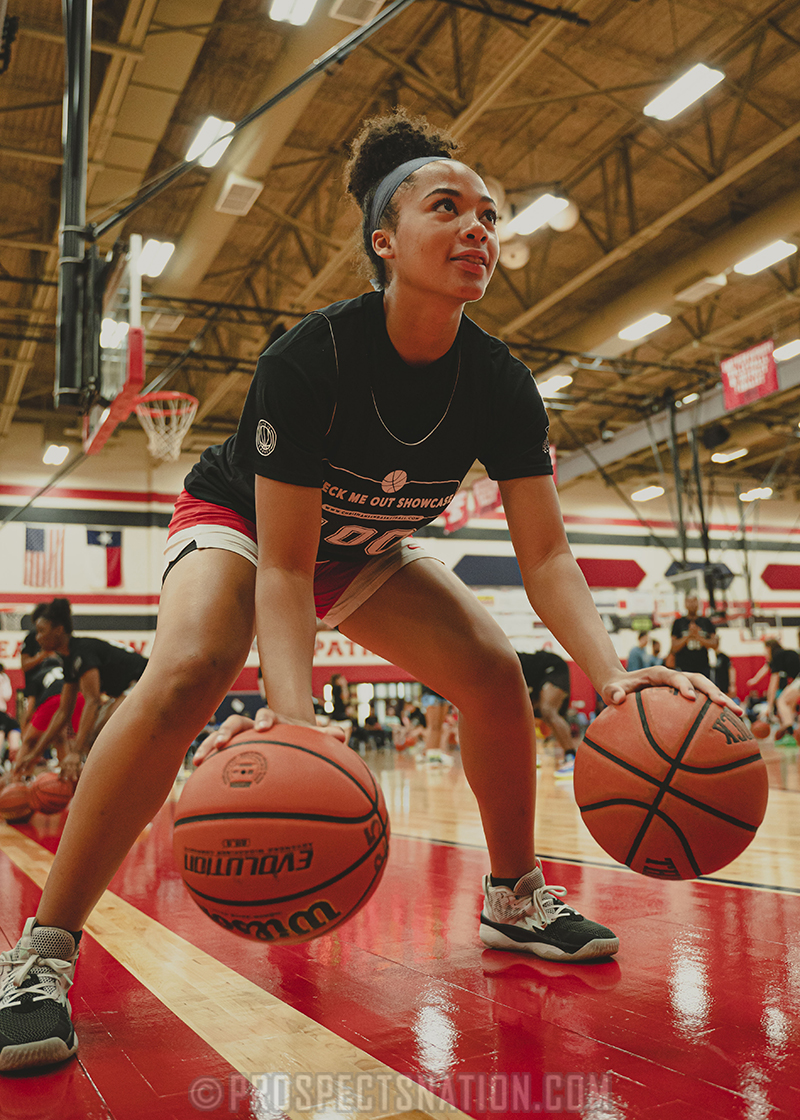 Bella Flemings of San Antonio, Texas.
*Photo by Sumeet Kumar.Look 1,400 miles east to Greater Atlanta and 5-9 combo guard Kate Harpring is putting up 23 points per game and eight boards will converting 54-percent from the floor. Throw in four assists a game and the her War Eagles are off to a 16-2 start.
Over in San Antonio 5-11 guard Bella Flemings has her Brennan High squad rolling to a perfect 12-0 record in district and 25-4 overall. Flemings leads her team in scoring at 15.1 points per game and also leads in assists at three per game. She grabs 6.2 rebounds and snags two steals per game as well.
But stats aren't the main focus in selecting the early Watch List players. You need only watch Lola Lampley, a 6-2 wing from Indianapolis, Indiana, or Oliviyah Edwards of Tacoma, Washington for a few minutes to see the sky is the limit with their talent and physical gifts.
The 2026 Watch List will grow following the Spring evaluation weekends. For the initial phase of the Watch List all players carry a four-star rating. While acknowledging many will earn higher ratings, it's simply too early to hand out five-star ratings in our viewpoint. The four-star rating carries with it a projection of Power 5 conference contributions.
CLAY'S TAKE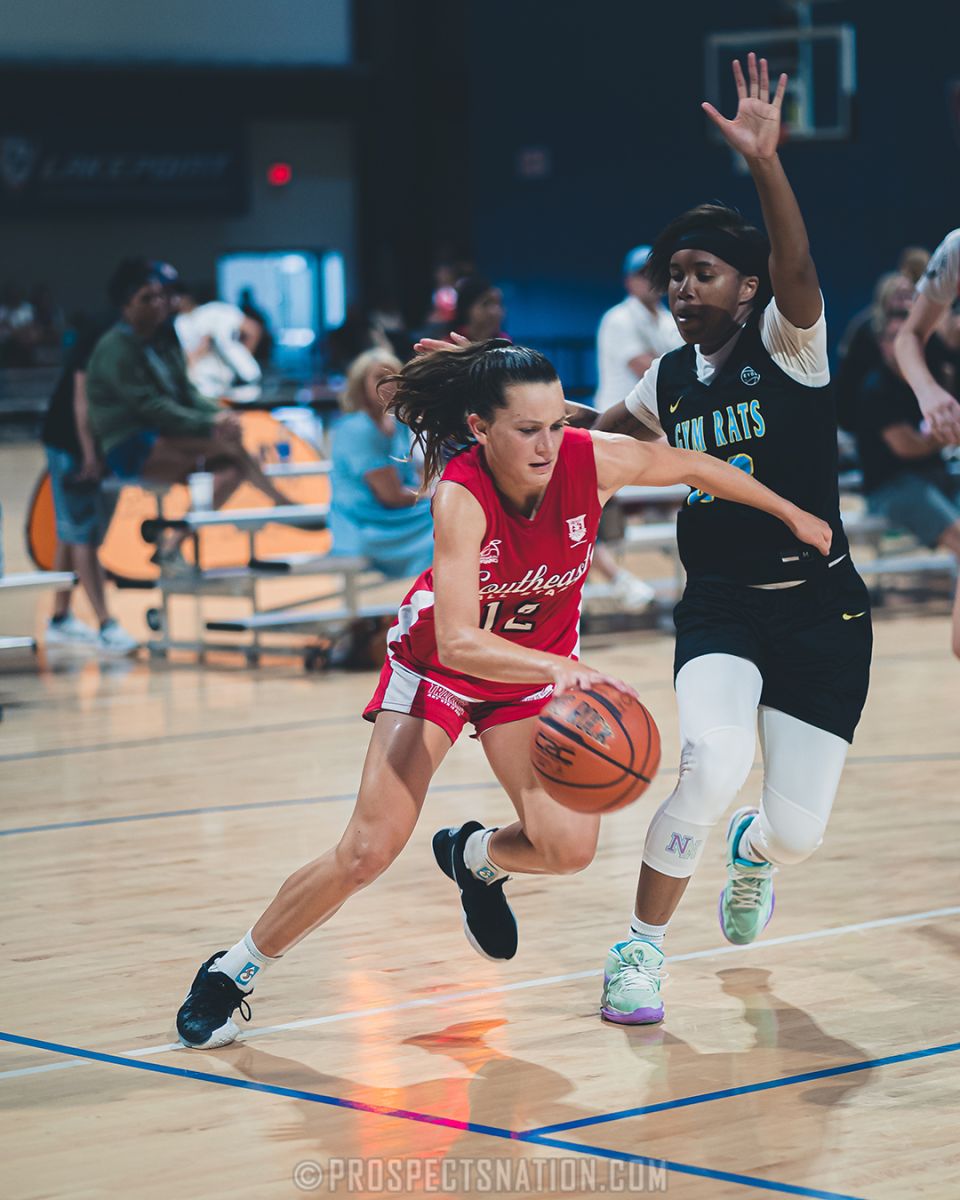 Kate Harpring of Atlanta, Georgia.
*Photo by Tony Lugardo.It is still very early in the process for the current high school freshman class. That said, there are several kids who have jumped off the page during our time together training on the floor at various points in the last 18 months.
Amari Byles has the length, skill and shot making ability from the wing that makes it hard for teams to stop. She'll now pair up with dynamic classmates Delaney Arredondo and Bella Flemings in the club season for San Antonio's Finest.
Another group to keep a close eye on this club season is Kate Harpring and Taryn Thompson from Southeast All Stars. Both have major scholarship offers already and form one of the best backcourts in the class nationwide.
Lola Lampley has been on the floor with our staff multiple times and has shown an elite level ability to make good things happen. The same goes for Bri Crittendon. Both have a chance to headline the class with their diverse skill sets.
In the Northeast, Caterina Ravosa had a high level summer of her own with Exodus NYC. She headlines a region full of talent that also includes Olivia Vukosa. Like Ravosa, Vukosa has several scholarship offers after her play during the school season.

Chris Hansen is managing editor of ProspectsNation.com and serves on the McDonald's All-American and Naismith Trophy selection committees. He was a co-founder of and the national director of scouting for ESPN HoopGurlz from 2005 until 2012 and is the director of the Check Me Out Showcase and ELITE is EARNED events. He can be reached at chris@chrishansenbasketball.com.

Brandon Clay serves as the Director of Scouting for ProspectsNation.com and owns The BrandonClayScouting.com Evaluation Report, which is read by more than 200 colleges and universities nationwide. He also serves as the Executive Skills Director for the Brandon Clay Scouting Academy Series.