Wolfpack Scores With Brown-Turner
Posted
3 years 7 months ago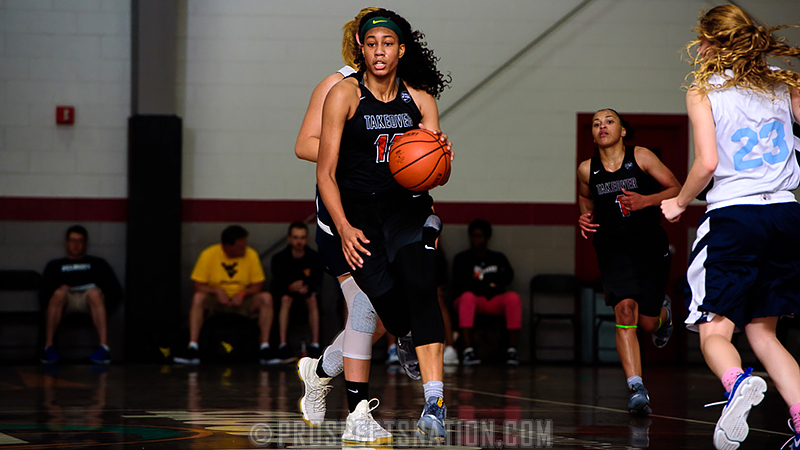 Jakia Brown-Turner competes with Team Takeover EYBL at the 2017 PSB Elite 32 Summer Jam in Suwanee, Georgia. *Photo by Ty Freeman.
Jakia Brown-Turner of Temple Hill, Md., has been on our staff's radar for years. The nation's No. 5 Class of 2019 wing gave North Carolina State a verbal this weekend after visiting the Raleigh-based campus. She'll be in front of our staff again with Team Takeover EYBL during the EIE Shootout and PSBElite32 in late-July.
#CommitmentCentral via #BrandonClayScouting Report

North Carolina State lands a HUGE one in Jakia Brown-Turner (MD).

An Elite 25 '19 nationally.

COLLEGE COACHES GET MY EVALS: https://t.co/dc2OUdikQX

CLUB TOURNEY INFO: https://t.co/Jow0Z53ZU3

IG: https://t.co/w5DQSYnzvq pic.twitter.com/ugSUG0f4MI

— Brandon Clay (@BrandonClayPSB) June 10, 2018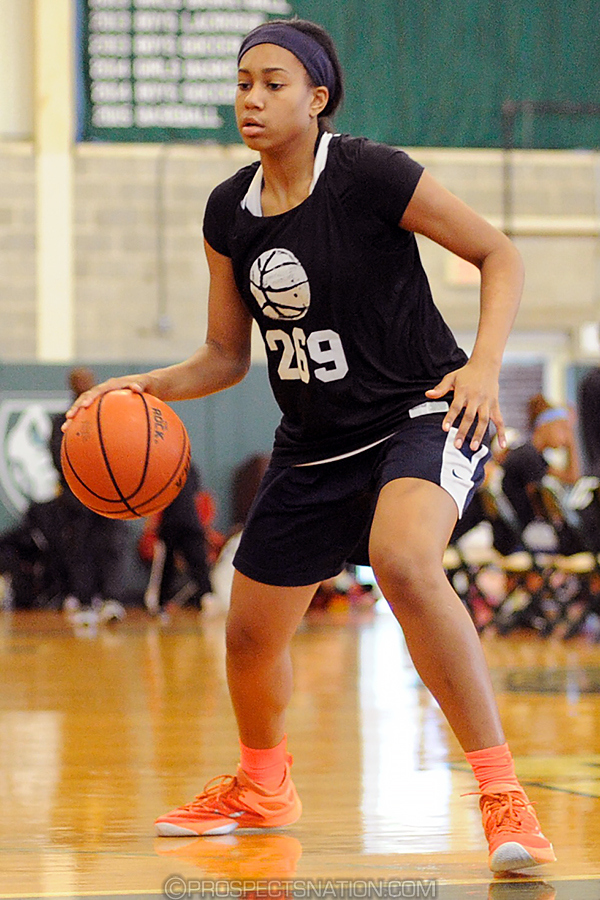 MY TAKE: Brown-Turner's versatility and size allows her to potentially play either forward position at the next level. She allows a team to go big or small depending on matchup / need. She plays with energy and will attack the rim. Once Brown-Turner gets to campus, she can continue to improve her ball handling and jump shooting and should see her value to the Wolfpack increase as a result.
HANSEN'S TAKE: Brown-Turner creates so many matchup problems that teaming her with a player like Ace Konig will be trouble right from the start. She has the ability to carry the scoring load but can also impact the game in other areas.

Brandon Clay serves as the WNBA Director of Scouting for ProspectsNation.com and owns The JumpOffPlus.com International Report, which is picked up by more than 150 colleges and universities nationwide. He serves as the Executive Camp Director for the Elite Basketball Academy Camps. He serves on the Naismith Trophy Men's / Women's College Player of the Year Academy and is chairman of the HS Boys / Girls Board of Selectors and is on the McDonald's All-American Selection Committee. He also is the publisher of PSBPopCulture.com.