Summer Kickoff Storms LakePoint
Posted
6 years 4 months ago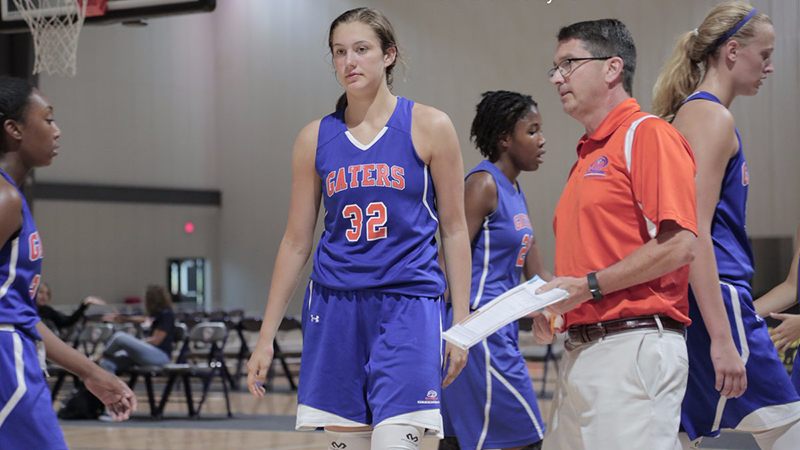 Elizabeth Kitley is one of the most pursued post players in the class of 2019 and is a big part of the Greensboro Gaters Attack. *Photo by Parallels Media.
CARTERSVILLE, Georgia, - The month of July brings out college coaches to follow talent across the country. Peach State Basketball hosted the Summer Kickoff at LakePoint Sporting Community, which featured 60 teams from across the Southeast. Schools such as Memphis, North Carolina State, Wake Forest, Georgia Tech, Ole Miss, Purdue plus dozens more were in the building to jumpstart their recruiting. Here is a recap of the standouts from the tournament.
The Greensboro Gaters 2021 team took home the @BrandonClayPSB bracket with a win over Team Elite Pointer on Friday evening. Alyssa Bradford of Jamestown, North Carolina, and Hailey Blackwell of Greensboro, North Carolina, did a good job of handling the basketball and initiating the offense. Forward Iycez Adams of Greensboro, North Carolina, is another prospect to track as she has good size and touch around the rim. Combo guard Diamond Monroe of Greensboro, North Carolina, also did a great job hitting shots throughout the tournament.
Lady Atlanta Select Gray proved they are an up and coming team. The group of class of 2021 prospects took home the #PSBLaborDay championship with a 4-0 record in bracket play. Wing Tiara Lewis of Marietta, Georgia, showed athleticism and scoring ability. Jade Lewis of Atlanta, Georgia, was another guard who made plays to help win the championship.
Greensboro Gaters 2020 Shelton team defeated the Lady Pumas Sophomore team 63-43 in the #PSBEndoftheRoad championship game. This team is filled with prospects from top to bottom. Nyah Stallings of Jamestown, North Carolina, Asia Pearley of Greensboro, North Carolina, Abigail Wilson of China Grove, North Carolina, Nicole Scott of East Bend, North Carolina, and Janelle Henderson of Browns Summit, North Carolina, all made names for themselves this weekend. 6-5 post Megan Harkey of Summerfield, North Carolina, and Parkley Hennings of East Bend, North Carolina, enforce the frontline for coach Shelton's group.
#PSBSummerKickOff

Greensboro Lady Gaters fought hard & take home the #PSBEndOfTheRoad bracket championship after a great two day showing. pic.twitter.com/QajJDwRkVu

— PSB Events (@PeachStateBBall) July 7, 2017
Central Florida Elite North will be a team worth tracking this July. Post Khori Louis of Tallahassee, Florida, has talent and size to be an impact player in the future. Class of 2022 Audia Young of Tallahassee, Florida, is a lefty slasher who made big plays in many games this week. Class of 2021 guard Jordan Rosier of Tallahassee, Florida, is a player with an advanced skill set and poise like a summer veteran already. All these kids helped lead their team to #PSBTipOffClassic championship on Friday afternoon.
The Hollywood Suns Team James took home the #PSBPower48 bracket championship with a win over the Georgia Metros Sophomore team. Forward Femi Funeus of Plantation, Florida, provided the scoring, rebounding and energy necessary for this win. Slashing wings Genovea Johnson of Fort Lauderdale, Florida, and Ayana Emmanuel of Pompano Beach, Florida, provided wing scoring. While guards Amiyah Harley of Lauderhill, Florida and Kayla Burrows of Coral Springs, Florida, gave the necessary ball handling for a championship.
#PSBSummerKickoff NAMES TO KNOW
'18 Femi Funeus & '20 Trinity March of Hollywood Suns Team James (@MiamiSuns)
@KrisWatkinsPSB pic.twitter.com/6CD8cYcH84

— Jonathan Hemingway (@JLHemingwayPSB) July 6, 2017
Coach Johnnie Richardson coached his group of 2018 Greensboro Gaters to a #PSBElite32 championship. Point guard Lindsay Gauldin of Stokesdale, North Carolina, showed solid ball handling and play-making skills. At 5-8 she has ideal length for a back-court player. The lone 2019 prospect on the team, Hannah Wyrick of Mcleansville, North Carolina, has size at 5-10 to provide versatility. While Rebecca Little of Greensboro, North Carolina, provided the length necessary to make things hard for opposing slasher in the lane.
#PSBSummerKickoff

Good Guard Play

'19 Nekiyah Thompson of Georgia Metros

'18 Lindsay Gauldin of Greensboro Gaters

@KrisWatkinsPSB pic.twitter.com/az4msu42Mp

— Jonathan Hemingway (@JLHemingwayPSB) July 7, 2017
Team Elite Hoopstars coached by JD Davis got back into the winner's circle with a win over the Blazers Exposure Red. They took home a #PSBSummerInvite championship behind the great play-making of College of Charleston commit Latrice Perkins of Winder Barrow, Georgia. Class of 2019 guard Kimia Carter of Cleveland, Tennessee, again showed why coaches from across the nation are tracking her progress. Wing Audrey Weiner of Buford, Georgia, showed her shooting exploits once again. While her high school teammate, Mary Walters, is showing growth as a shot maker and a positional defender. Keep an eye on the shot making ability of Lexie Sengkhammee of Braselton, Georgia, the 5-3 point guard is hitting shots from distance at a high rate this summer.
#PSBSummerKickoff@TeamEliteJD's Team Came out scoring from all over this morning

Follow All The Action https://t.co/RIZXEfj4RT
Watch pic.twitter.com/qMBMnCBZ5Q

— Kris Watkins (@KrisWatkinsPSB) July 7, 2017
Greensboro Gaters Bradford made it four championships for the organization. North Carolina State commit Elissa Cunane of Summerfield, North Carolina, showed why she is a top 50 prospect nationally. The 6-5 center is a perfect hi-lo option at the next level. Her teammate, class of 2019 center Elizabeth Kitley of Summerfield, North Carolina, is a great complement to Cunane. Her ability to alter shots defensively and score the ball in the half court makes her one of the most pursued centers nationally. The back court trio of Faith Price of Jamestown, North Carolina, Brooke Bradford of Jamestown, North Carolina, and Reagan Kargo of Greensboro, North Carolina do a great job of providing balance for this team with guard play.
#PSBSummerKickoff

Greensboro Lady Gaters end their tournament with well earned championship vs Alabama Heat Elite.
They'll be back tomorrow pic.twitter.com/rECIVoIiOP

— PSB Events (@PeachStateBBall) July 7, 2017

Dyer joined the team at the end of 2012 and quickly made her presence felt as our in-house contributor for Peach State Media during all events and now as a writer for Prospects Nation. She's been in the community as a columnist since 2008 and also serves on the Naismith Awards selection committee. Rebecca played college ball at both Kentucky and North Carolina.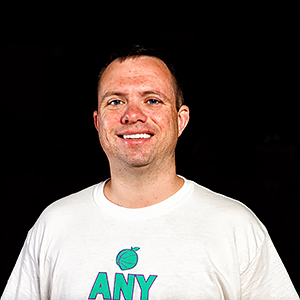 Jonathan Hemingway is the Assistant Director of Scouting for the JumpOffPlus.com National Scouting Report, is on the Naismith Trophy Board of Selectors and owns CoachHemi.com, the go-to source for coaches for X's and O's. He is the floor director of #TeamEBA camps, a site director for #TeamPSB tournaments and can be reached at jonathanhemingway@peachstatebasketball.com.