Feature Player: Savannah Dunford
Posted
8 years 8 months ago
Tweet
Savannah Dunford of Max Meadows, Va., is one of the more complete guards inside the state's talented sophomore class.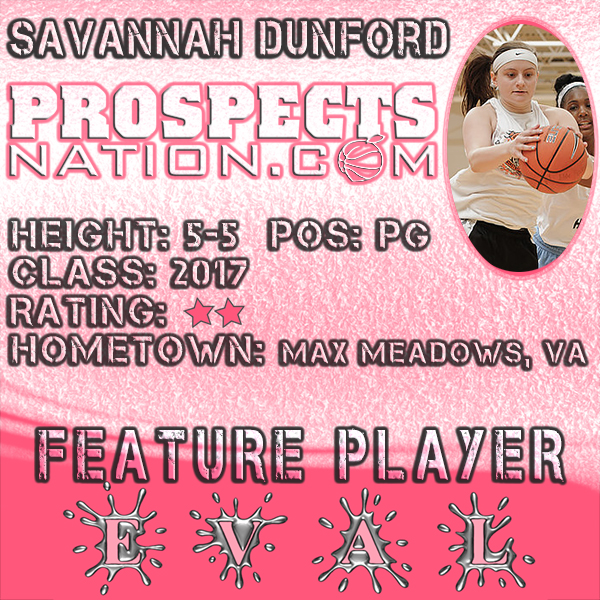 Strengths
A 5-foot-5 guard, Dunford showed herself as a guard willing to make the open pass in transition to get her teammates involved. She is a sharpshooter from beyond the arc leading her school team with 12.5 ppg during the 2013-14 campaign. Dunford's combination of ball skill - passing and shot making - make her a versatile threat. She showed at the Elite Basketball Academy Super 64 Camp that she is capable of making plays.
Area To Improve
Despite her size, Dunford has been effective on multiple stages. That said strength will be a point of emphasis as her game continues to grow. She has the tools to be a quality, productive guard at the college level but will need to be able to take and play through contact.
The Bottom Line
Dunford's play led to her being named to the All-Conference team at the end of the season. Judging by her play early in her career, she should only continue to grow in her on-floor production throughout her career. Playing with one of the state's premier club teams, Nautilus Express, will allow her to keep playing at a high level all year long.
#ProspectsNationTV: Recruiting Analyst Brandon Clay and Video Coordinator Kris Watkins team up to break down Dunford's game:
Follow @BrandonClayPSB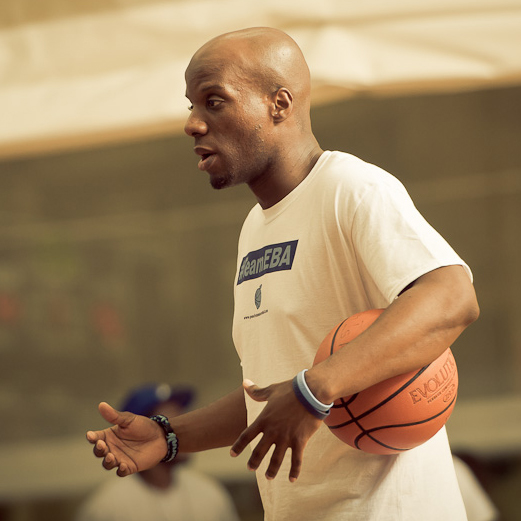 Clay is the owner of the JumpOffPlus.com International Scouting Report, PeachStateBasketball.com and ProspectsNation.com. He can be reached at brandon@prospectsnation.com.